Account switch
Switch Accounts
---
Top posting users this week
Top posting users this month

Name:
Hanzō Judai
Species:
Shapeshifter
Race:
Shinigami
Gender:
Male
Date of Birth:
June 23, 1886
Appearance Age:
Late teenager
Actual Age:
131
Organization and Rank:
Unseated member of the Gotei 13
Height:
Five feet, four inches
Weight:
One hundred and fifty six pounds
Hair color:
White
Eye color:
Red
General Appearance:
Hanzō is a muscular man who hides his head with a mask shaped like a grinning mouse wearing a gold, black and red crown. The crown has two long sections that cover the ears, and a small heart over the face. He has wide shoulders and thick arms. He is typically shirtless, but wears heavy gold rings around the wrists, ankles, upper arms and neck. Black metal bands circle his ribs, shoulders and back, but leave the chest exposed. He has black tattoos on his arms and torso, lines that end in circles. He has a necklace with small orbs around his neck. Hanging from his crown-like helmet is a thin cord that ends in three plugs, not unlike audio jacks. He wears baggy black pants and wears an orange garment tied around the waist. He is barefoot. Under the mask and helmet, Hanzō has fennec fox ears on the sides of his head. Under his orange garment, he has a medium-length fluffy tail.
Redeeming Qualities:


Loyal

Determined

Hardworking

Ambitious

Honest

Negative Qualities:


Inexperienced

Ambitious

Daydreamer

Headstrong

Doesn't plan ahead

Likes:


Fruits

Zanjutsu

Getting stronger

Dislikes:Personal Habits:
Wears a masked helmet that completely hides his head.
Goals:
Long-term Goals:
To become the strongest person in Soul Society.
General Personality:
Hanzō is a headstrong man who hates lazy people. He wants to become the strongest person in Soul Society, and so he practices and studies the Captains a lot. Hanzō is embarrassed about his shapeshifter nature and so he hides his extra features behind a helmet and baggy clothes.
Something Special:
Hanzō has the ability to transform into a fennec fox that is completely white in color.
Shinigami
Zanpakutō Name:
Devu~aobuzanaitou~otchi
Zanpakutō Name Translation:
Deva of the night watch[/spoiler]
Sealed Zanpakutō:
Hanzo Sealed Zanpakuto is that of a beautifully ornate Katana. The blade is of moderate length, and polished to a mirror-like surface. The sheathe was hand-crafted, using salvaged bits of the original. The leather of the sheathe is black and has a scale-pattern on it. The handle has been restored to a radiant shine and set with tiny gems in the cross-guard.
Release Phrase:
Become the Argonaut, Devu~aobuzanaitou~otchi
Shikai Appearance:
The weapon takes the form of a trident shaped like a key in the right hand, while the left hand holds a key-ring filled with various key-shaped weapons. Behind Hanzo, a golden ring with ten coins in it appears, while an hourglass is focused behind him.
Shikai Ability:
Shikai generates 10 coins that float behind the user. The coins are in 5 pairs with matching symbols. Two have a symbol representing a Shield, two for a Weapon, two of a crate, two of a heart, and two that are blank. The Shikai also manifests an hourglass in the center of the circle of coins. The user is able to "erase" a single instance of either a barrier, an attack, an object, a feeling, or something "other", up to two times. Each time one is erased a coin disappears. If the user doesn't remove all 10 coins before the time limit is over, the ability backlashes on them, erasing however many parts of him as there are coins left, "equal in value" to whatever he has already erased. The thing is, though, the user cannot see the hourglass behind him, and so must try to beat the sand without knowing how much time is left. He cannot deactivate the ability until all ten coins are gone.
Bankai Name:
Unobtained.
Bankai Appearance:
Non-applicable.
Bankai Ability:
Non-applicable.
Spirit Appearance:
Unknown.
Spirit Personality:
Unknown.
Inner World:
Unknown.
History:
Hanzō was born in the Rukongai over a hundred years ago. He was born in the lower number districts and admired the Soul Reapers growing up. After many decades, when he was a young teenager, he started feeling the hunger of the Spiritually powerful and was thrilled to learn he could apply to become a Shinigami. Hanzō joined the school when he was 120, and graduated at 124. Since then, he has been an unseated member of the Gotei, with no noteworthy feats to his name. But, since becoming a Shinigami, he has dreamed of becoming stronger than the whole Gotei and will do anything to achieve that goal.
Last edited by Hanzō Judai on Thu Jan 03, 2019 8:34 pm; edited 1 time in total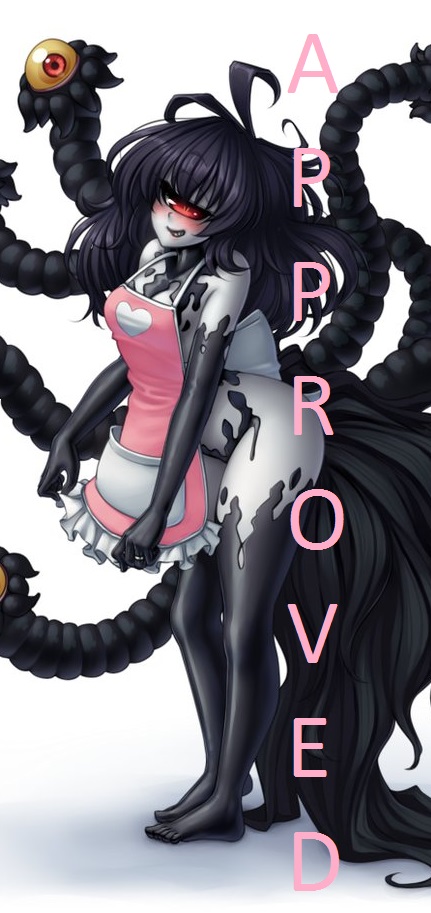 This earns a solid Recruit tier. You may put your skills and techniques down below.
_________________
The Mother of War
Lurks within the depths of Hell
Atoning forever
Admin_Empress




Species : Human
Race : Togabito


Location

: Hell


Posts

: 375



Armed Combat- Beginner
Unarmed Combat- Beginner
Spiritual Combat- Beginner
Hoho- Beginner
Unarmed Techniques
Shifting Sands Martial Arts
- A hand-to-hand fighting style that focuses on keeping the body shifting and fluid, moving from one attack to the next. This fighting style focuses on open-hand palm strikes that cause damage to the internal organs.
Armed Combat Techniques
Arial Dagger
- This technique allows a sword to be thrown a medium to long distance. It takes much practice to learn the balance and weight of the individual sword, and as such can only be done with Hanzō's own Zanpakuto.
I'd like to increase Armed and Unarmed combat by 1 each and reduce Spiritual combat by one using my Shapeshifter bonus.
_________________
The Mother of War
Lurks within the depths of Hell
Atoning forever
Admin_Empress




Species : Human
Race : Togabito


Location

: Hell


Posts

: 375



Skills Increased- Perception increased from untrained to Advanced (3 levels)
Armed Combat increased from Intermediate to Expert (2 levels)
Spiritual Combat increased from untrained to Beginner (1 level)
Hoho increased from Beginner to Intermediate (1 level)


Tier Increased to- Lieutenant (2 Tiers)
Total Skills gained- 5 points

Increase Unarmed Combat to Expert, exceeding the Tier cap by way of the Shapeshifter bonus (2 levels), Spiritual Combat increasing to Advanced (2 levels), Hoho increased to Advanced (1 level).

Total Skills left- 0.
Zanpakuto section has been updated.

---
Permissions in this forum:
You
cannot
reply to topics in this forum