Account switch
Switch Accounts
---
Top posting users this week
Top posting users this month
[size=41]The Basics[/size]
Name:
Hanzō Judai
Species:
Shapeshifter
Race:
Shinigami
Gender:
Male
Date of Birth:
June 23, 1886
Appearance Age:
 Early twenties
Actual Age:
131
Organization and Rank:
Unseated member of the 11th Division
Height:
Five feet, four inches
Weight:
One hundred and fifty six pounds
Hair color:
White
Eye color:
Red
General Appearance:
Hanzō is a muscular man who hides his head with a mask shaped like a grinning mouse wearing a gold, black and red crown. The crown has two long sections that cover the ears, and a small heart over the face. He has wide shoulders and thick arms. He is typically shirtless, but wears heavy gold rings around the wrists, ankles, upper arms and neck. Black metal bands circle his ribs, shoulders and back, but leave the chest exposed. He has black tattoos on his arms and torso, lines that end in circles. He has a necklace with small orbs around his neck. Hanging from his crown-like helmet is a thin cord that ends in three plugs, not unlike audio jacks. He wears baggy black pants and wears an orange garment tied around the waist. He is barefoot. Under the mask and helmet, Hanzō has fennec fox ears on the sides of his head. Under his orange garment, he has a medium-length fluffy tail.
Redeeming Qualities:


Loyal

Determined

Hardworking

Ambitious

Honest

Negative Qualities:


Inexperienced

Ambitious

Daydreamer

Headstrong

Doesn't plan ahead

Likes:


Fruits

Zanjutsu

Getting stronger

Dislikes:Personal Habits:
Wears a masked helmet that completely hides his head.
Goals:
Long-term Goals:
To become the strongest person in Soul Society.
General Personality:
Hanzō is a headstrong man who hates lazy people. He wants to become the strongest person in Soul Society, and so he practices and studies the Captains a lot. Hanzō is embarrassed about his shapeshifter nature and so he hides his extra features behind a helmet and baggy clothes.
Something Special:
Hanzō has the ability to transform into a fennec fox that is completely white in color.
Shinigami
Zanpakutō Name:
 Unknown
Spoiler:

Devu~aobuzanaitou~otchi
Zanpakutō Name Translation:
 Unknown
Spoiler:

Deva of the night watch
Sealed Zanpakutō:
Hanzo Sealed Zanpakuto is that of a beautifully ornate Katana. The blade is of moderate length, and polished to a mirror-like surface. The sheathe was hand-crafted, using salvaged bits of the original. The leather of the sheathe is black and has a scale-pattern on it. The handle has been restored to a radiant shine and set with tiny gems in the cross-guard. Originally, the Zanpakuto was housed in a rotted leather and wood sheathe, and the blade was riddled with rust. However, Hanzo has restored the beauty nobody else saw.
Release Phrase:
 Become the Argonaut, Devu~aobuzanaitou~otchi
Shikai Appearance:
The weapon takes the form of a trident shaped like a key in the right hand, while the left hand holds a key-ring filled with various key-shaped weapons. Behind Hanzo, a golden ring with ten coins in it appears, while an hourglass is focused behind him.
Shikai Ability:
 Shikai generates 10 coins that float behind the user. The coins are in 5 pairs with matching symbols. Two have a symbol representing a Shield, two for a Weapon, two of a crate, two of a heart, and two that are blank. The Shikai also manifests an hourglass in the center of the circle of coins. The user is able to "erase" a single instance of either a barrier, an attack, an object, a feeling, or something "other", up to two times. Each time one is erased a coin disappears. If the user doesn't remove all 10 coins before the time limit is over, the ability backlashes on them, erasing however many parts of him as there are coins left, "equal in value" to whatever he has already erased. The thing is, though, the user cannot see the hourglass behind him, and so must try to beat the sand without knowing how much time is left. He cannot deactivate the ability until all ten coins are gone. Should he run out of Spiritual Energy before the timer runs up, the backlash is even more severe.
Bankai Name:
Unobtained.
Bankai Name:

Zurastua, anhōrīnaito no niōmon, meaning Zurastua, Deva Gate of the Unholy Night
Bankai Appearance:
Non-applicable.
Bankai Appearance:

Zurastua, anhōrīnaito no niōmon is similar in appearance to its Shikai. However, there's far more rings of coins, concentric within the first ring. In total, there are a hundred rings, which emit alternating pulses of golden and black light. In this form, the keys-shaped weapons have merged into a single golden skeleton key-like quad-ent, or four-pronged trident.
Bankai Ability:
Non-applicable.
Bankai Ability:

Zurastua, anhōrīnaito no niōmon's ability is two-fold. While it strengthens the erasing powers of the Shikai, permitting reuse of instances rather than only two each, it also reveals the "key" aspect of the weapon. Zurastua, anhōrīnaito no niōmon's quadent can change it's head to fit any lock, opening any barriers or paths. This can vary from mundane doors and gates, even those without any way to actually unlock them, to magically created barriers like Bakudo. By giving up a portion of Hanzo's remaining coins, he can even "unlock" potential or memories hidden, or enter another's Inner World.
Spirit Appearance:
 Devu~aobuzanaitou~otchi, as her Shikai is called, takes the form of a young woman with vibrant red hair, emerald colored eyes, and pale skin. The Zanpakuto spirit originally wore a mockery of royal garments made from what appeared to be trash and cardboard, but over time has begun to wear actual metals and jewelry. She has a generous bust, which is covered by a silver breastplate inlaid with gold and a single large ruby in the center. Several amethysts are also embedded in the breastplate. Around her throat is a black ruffled collar, also set with large gems and gold. The fabric appears to be silk. Similar material is present at her elbows, coming out of her silver vambraces that leave her hands exposed. Two more rubies adorn her wrists. Her purple and black skirts end at the mid-thigh, and she wears black thigh-highs under her silver and gold boots. Her hair is pulled back by a circlet encrusted with an array of various gemstones, the largest at the top of her head actually sticks out several inches and is shaped to vaguely resemble a horn.
Spirit Personality: 
Devu~aobuzanaitou~otchi, or Zurastua as her actual name, is incredibly spoiled and entitled. She cares not for the suffering of others she views as beneath her, and has decided that any price is worth paying if it means furthering her own power. To do so, she encourages Hanzo to grow stronger, physically and spiritually, as his strength furthers her own. She also requires that Hanzo maintain her sealed Zanpakuto's pristine condition, as the state of her Inner World directly reflects the condition of the Zanpakuto. Zurastua's incredibly spoiled personality may either be a reflection of the extreme care Hanzo had shown the "garbage, rusted junk" he had been assigned, or a reflection of the position of power he craves for himself taken to an extreme.
Inner World:
 Devu~aobuzanaitou~otchi is a dynamic Inner World; it's state directly reflects the state of the physical Zanpakuto. Originally, it resembled a massive garbage disposal landfill. However, as Hanzo had continually restored the Zanpakuto, the "quality" of the garbage improved, going from rusted metals, soggy paper and rotten food, to pristine gems, whole buildings, even "persons" who appear as vaguely humanoid shapes, as well as rich desserts and foodstuffs. Devu~aobuzanaitou~otchi claims hers is a "kingdom of the forgotten and thrown away," made up of all the things others designated as trash, but through Hanzo's love and devotion, they were able to find the hidden treasures in what others discarded. 
However, in the center of the "kingdom of garbage" is a massive castle, whose construction and state of order is also effected by the state of the Zanpakuto. If the Zanpakuto is in its current, pristine and beautiful state, the castle is made of large white stones, with silver and gold inlaid floors, stained glass windows, with ornate chandeliers lighting the halls. However, the dirtier or more broken the Zanpakuto becomes, the more decayed the castle is. In a dirty and broken state, the castle has vine choked walls, covered in ash and cracked, the floors are covered in soot and are likely to cave in, the windows become dusty and some appear shattered, and the chandeliers have fallen and broken.
Devu~aobuzanaitou~otchi has stated the castle grows in size and elegance with Hanzo's Spiritual power. The surrounding area will also look more like a castle city as Hanzo grows in strength.
Of note, some of the objects that Hanzo's Shikai erases can later be found somewhere in this Inner World.
History:
Hanzō was born in the Rukongai over a hundred years ago. He was born in the lower number districts and admired the Soul Reapers growing up. Like other children without real families, Hanzo made his own. He was cared for by a Shapeshifter girl, physically a few years older, named Shizu. Shizu was a honey-badger Shapeshifter, who would do anything to feed and protect her younger brother. After many decades, when he was a young teenager, he started feeling the hunger of the Spiritually powerful and was thrilled to learn he could apply to become a Shinigami. Hanzō joined the school when he was 120, and graduated at 124. Since then, he has been an unseated member of the Gotei, with no noteworthy feats to his name. But, since becoming a Shinigami, he has dreamed of becoming stronger than the whole Gotei and will do anything to achieve that goal.
Last edited by Hanzō Judai on Thu Sep 26, 2019 11:17 am; edited 2 times in total

Hanzō Judai

Seated Officer



Species : Shapeshifter
Race : Shinigami


Posts

: 75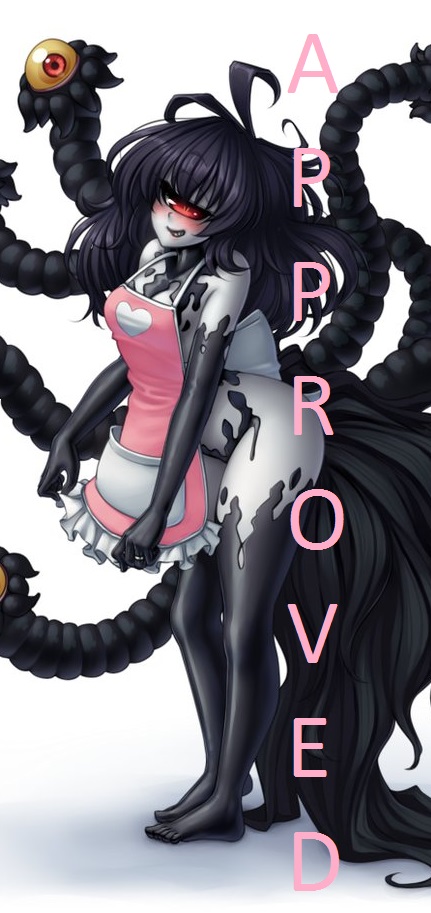 This earns a solid Recruit tier. You may put your skills and techniques down below.
_________________
"Death's vastness holds no peace. I come at the end of the long road. Neither human, nor devil... all bends to my will." Demi-Fiend, SMT series


Azalea

Admin_War Mother




Race : Togabito


Location

: Hell


Posts

: 406



Armed Combat- Beginner
Unarmed Combat- Beginner
Spiritual Combat- Beginner
Hoho- Beginner

Hanzō Judai

Seated Officer



Species : Shapeshifter
Race : Shinigami


Posts

: 75



Unarmed Techniques
Shifting Sands Martial Arts
- A hand-to-hand fighting style that focuses on keeping the body shifting and fluid, moving from one attack to the next. This fighting style focuses on open-hand palm strikes that cause damage to the internal organs.
Armed Combat Techniques
Arial Dagger
- This technique allows a sword to be thrown a medium to long distance. It takes much practice to learn the balance and weight of the individual sword, and as such can only be done with Hanzō's own Zanpakuto.

Hanzō Judai

Seated Officer



Species : Shapeshifter
Race : Shinigami


Posts

: 75



I'd like to increase Armed and Unarmed combat by 1 each and reduce Spiritual combat by one using my Shapeshifter bonus.

Hanzō Judai

Seated Officer



Species : Shapeshifter
Race : Shinigami


Posts

: 75



_________________
"Death's vastness holds no peace. I come at the end of the long road. Neither human, nor devil... all bends to my will." Demi-Fiend, SMT series


Azalea

Admin_War Mother




Race : Togabito


Location

: Hell


Posts

: 406



Skills Increased- Perception increased from untrained to Advanced (3 levels)
Armed Combat increased from Intermediate to Expert (2 levels)
Spiritual Combat increased from untrained to Beginner (1 level)
Hoho increased from Beginner to Intermediate (1 level)


Tier Increased to- Lieutenant (2 Tiers)
Total Skills gained- 5 points

Increase Unarmed Combat to Expert, exceeding the Tier cap by way of the Shapeshifter bonus (2 levels), Spiritual Combat increasing to Advanced (2 levels), Hoho increased to Advanced (1 level).

Total Skills left- 0.

Hanzō Judai

Seated Officer



Species : Shapeshifter
Race : Shinigami


Posts

: 75



Zanpakuto section has been updated.

Hanzō Judai

Seated Officer



Species : Shapeshifter
Race : Shinigami


Posts

: 75



---
Permissions in this forum:
You
cannot
reply to topics in this forum