Account switch
Switch Accounts
---
Top posting users this week
Top posting users this month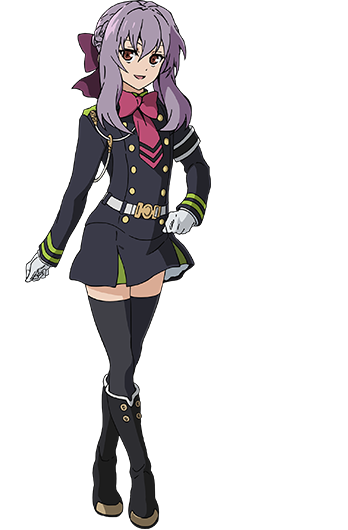 The
//
O U T S I D E
Name: Azayaka Kuragari
—english translation: "Bright Gloom"
Date of Birth: November 9th
Year of Birth: 1845
Age: 170
Age of Appearance: 16
Gender: Female
Organization & Rank: Lieutenant of The Second Division. She has only recently become a Vizard, and thus her true nature has yet to be discovered.
Appearance: Azayaka sees herself as a woman of high standing, and thus feels it necessary that she preserves this self image by exuding an appropriate level of authority. She pays a lot of attention to her appearance, presenting herself as a mature and capable person. The lieutenant is lithe of build, with modest curves hidden beneath her
Shihakusho
.
The
//
I N S I D E
Positive Traits
✓ ...?
✓ ...?
✓ ...?
✓ ...?
✓ You can add more if you'd like.
Negative Traits
X ...?
X ...?
X ...?
X ...?
X You can add more if you'd like.
Likes
✓ ...?
✓ ...?
✓ ...?
✓ ...?
✓ ...?
✓ ...?
✓ ...?
✓ ...?
✓ ...?
✓ ...?
Dislikes
X ...?
X ...?
X ...?
X ...?
X ...?
X ...?
X ...?
X ...?
X ...?
X ...?
Habits
/ Optional.
/ Optional.
/ Optional.
Goals
/ Optional.
/ Optional.
/ Optional.
Miscellaneous Traits
?? Optional.
The
//
W E A P O N
Zanpakutō Name: What's your weapon's name?
Zanpakutō Translation: Translation if necessary.
Sealed Zanpakutō: Your weapon's sealed appearance, please.
Release Phrase: Your release phrase?
Shikai Appearance: Shikai appearance?
Shikai Ability: Ability?
only use if applying for Lieutenant rank or higher.
Bankai Name: Self explanatory.
Bankai Appearance: Self explanatory.
Bankai Ability: Self explanatory.
The
//
S P I R I T
Spirit Appearance: What's your spirit's visage?
Spirit Personality: Be as vague or as detailed as you like, so long as all necessities are covered.
Inner World: What does your Inner World look like?
The
//
D E M O N
Inner Hollow Name: Remember, this should be the same as your Zanpakutō Spirit's name, as your Inner Hollow becomes your Zanpakutō Spirit.
Mask Appearance: What does your Mask look like?
The
//
P A S T
History: Be sure to cover every base. Make mention of every necessary bit of information that is mentioned anywhere else in your application.
RolePlaying Sample: Optional. If you're going for a high position, such as Lieutenant or Captain (Fraccion or Espada, as well) this is absolutely necessary. If you decide to use this section, it
must
be of the character you're applying for.
---
Permissions in this forum:
You
cannot
reply to topics in this forum