Account switch
Switch Accounts
---
Sabiruchi Tsuyosa stood in front of the mirror. This was going to be her last show before her wedding at the end of October. The date had been moved back again for convenience. She was going to spend the time between now and then focusing on her duties as Captain, and on getting the Tsuyosa Estate ready for her wedding. After much discussion with her fiance, they decided it would be a small affair, just her Family and his, all at her home. They'd go out to eat or something after they were married so everyone else could feel a part of it.
But for now, Sabre was getting changed into her outfit she used for singing. The small skirt, brassier and cat ears, with a Halloween/cat theme, made her feel embarrassed. The spelled collar around her neck was in the form of a black leather cat collar rather than a plain black choker. Her blue hair was down and framed her face as she splashed water on herself. Blinking the moisture out of her eyes, she did a once-over of herself and adjusted her thigh-length socks; she was too cold for her usual stockings and these were the closest she had to her normal outfit. Her small black slippers completed her outfit, not counting the her Shikai, which created small automatons around her. The foot tall creatures resembled musical instruments, drums, guitar, and such.
Sabiruchi had advertised her final show all week. She hoped that allowed anyone time to come see her show, though technically she'd be putting on four separate shows, one in the South, East, North and Western Rukongais. All she had left to do was go outside and start singing. She had constructed a small, collapsible, portable stage-on-wheels for this five-day show. She was in the "back" of this circular stage, in a small room that was really just the smaller circle the curtain made in the middle for when the stage folds up. As soon as she went out, the curtain would sink below the stage, by her will. The stage was technically made up of multiple automatons holding each other together and constantly fixing themselves so they wouldn't collapse. But they were only visible under the stage, the top just flat metal.
She took a breath and let it out slowly. She didn't know what to sing. She never had a song-list. She wasn't the kind to write her own music, instead singing the songs she listened to herself, songs from the World of the Living. Only the newest Souls and those Shinigami who made trips to the World of the Living would know; if they ever heard the songs before, that is.
Steadying herself, Sabre moved to go out. Her automaton band was already playing the intro to the song as she moved, getting started before she was even exposed. Some of them even changed shape to better fit the music as she came out.
Sabre stepped out, already dancing as she came on stage, her eyes closed and hips swaying. "Baptized with the perfect name, the dawning won by heart, alone without herself," she sang in a high, musical voice that was amplified by a small automaton that clung to her neck now.
Nightwise, "Amaranth":




_________________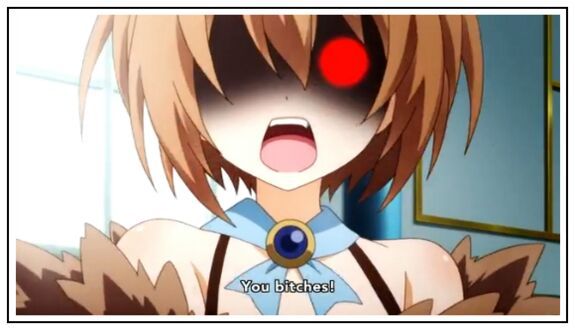 Why was it that he always found himself in such situations?

Shiroki brooded on the paper calendar that hung innocently upon a wall in their Division office. It was the kind made from cheap paper; the type you tore a page off of every day until the whole thing was gone. Each individual sheet was filmy translucent, and he could see past the number on today's date to tomorrow and the day after--right down to where one of the sheets had been bore an energetic scribbling of a circle. The days were numbered. Literally.

Just yesterday his life had been good. Perfect even. Elder sis from Rukon 78 had made the trip down to Seireitei to visit, bringing with her those stew bones she knew were his favorite. The Captain had declared an unofficial day off and they had spent it seated on the porch steps gnawing bone marrow (the cubs) and watermelon seeds (Taiyo) while catching up on the recent news. He had played up his exploits during the ryoka invasion a bit and the other werewolf had been much impressed--until the Captain stepped in to give a more accurate version of events. Then she'd called him an attention seeker and whacked him on the head with a half-chewed bone as though nothing had changed and they were both still in 78-Inuzuri; fleecing the marks and running from the peacekeepers.

That had been fine. More than fine. Which was all the reason the universe needed to spring this bombshell on him:

"Shiro-chan,"

"That's Saka-fukutaicho to you," he told her. The werewolf girl only grinned and flicked one of Taiyo's watermelon seeds at him. If he didn't know any better, he would think she wasn't taking him seriously.

"Shiro-chan, we heard Tsuyosa-san's last concert's gonna be held soon near the end of the Harvest Moon festival and we were wondering..."

Oh boy, here it comes...

"We-were-wondering-if-you-could-get-us-tickets-and-come-watch-it-with-us-Shiro-chan," the last part was blurted out in a rush that he probably wouldn't have caught had it not been for his perception skills. Odd. He'd never have thought he would regret being unmatched at anything before.

"Onee-chan, I'm busy and--"

"No you're not. I asked the monkey lady there and she said yes you can go, so don't try lying to me," his adoptive elder sister booped him in the snoot with a finger. "You're not getting out of this one, Shiro-chan,"

He wished people wouldn't do that. As an officer of the Gotei, one had to put his foot down. "I..."

"If you don't, I'll tell everyone that big bad Shiro-chan can't sleep without his chew toy. Remember that time when you lost it? You cried and searched for days--" the taller wolf girl took a deep breath. "Oi! Captain-san! Wanna hear something about Shi--"

Thankfully, he was able to wrap a hand around her snout in time, cutting out the last part of her sentence. As a distinguished officer of the Gotei and veteran of multiple skirmishes; he also knew when he was beaten. "Fine..."

He resolved to drag Hanzo along to it too. Because if the Lieutenant was going to have to sit through a pop concert, he darn well wasn't going to do it alone. That was the whole point of having minions, after all.

Everything had been made ready for the fateful day; tickets paid for, schedule arrangements sorted in advance--the whole nine yards. As was usually the case, his normally absent Captain had been galvanized into action by the sheer reluctance of her Lieutenant alone; wasting no time in emptying his wallet, drawing up timetables and bustling about with all the energy of a one-woman hurricane. If only she'd be this enthusiastic about work to help him with it while he goofed off. He found himself wondering if there was a way to use reverse psychology to get the Captain involved in paperwork. It was an idea worth exploring, at least.

On the other hand, it would be nice to meet up with the old pack again after so long. They'd scattered a little after Ojii-san died in the civil uprising years back. Shiro realized with a pang that he didn't even know what most of them had been up to, assuming everyone else was even still alive. Since graduation he'd rarely ventured back into his old haunts, preferring to avoid digging up bad memories. Onee-chan still visited her 'baby brother' to play with him from time to time, but aside from these infrequent occasions he had no idea what the others were doing. Would the rest even remember the little tagalong runt that used to follow them everywhere?

Maybe it was time to find out
Sabre's performance was a several hour show, and when it finally ended she was exhausted. She'd danced, sang and generally just had a good time the entire show, even having some audience join her on stage to dance. There was little she loved as much as performing now, but it always left her worn out. Using Shikai and just being so active does that to a woman, after all.

But, with the show over, Sabre had a brief rest and decided she was good enough to get her show on the move. She had to make a ten day walk in two and a half days, after all. Not so hard seeming she wouldn't be walking, after all.

Returning to her Shikai, she gather her stage back together, replenishing the rusted and decayed parts with new pipes and other metals. The stage folded up on itself until it resembled something akin to a bus, long and rectangular, but was a room inside. A trailer. She could relax inside while her automatons moved the stage/trailer at a steady forty miles an hour. At this speed, hugging the wall around Seireitei, she could reach the next gate in thirty six hours, though it'd likely be fifty so she could sleep. That was the downside of Shikai; you had to remain awake to stay in it. So the Vaizard settled in for a long, two day ride around the Seireitei.
_________________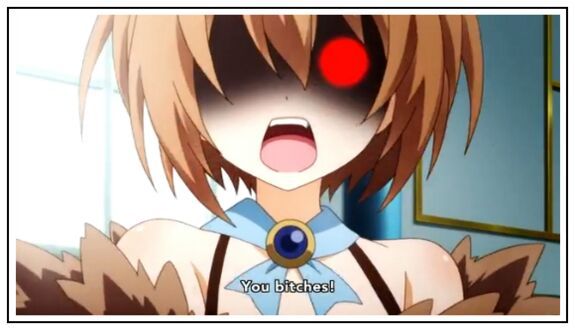 "Oi--you! Stop, thief!"

"Say that to my face, you fuzzy doormat!"

Jaws twitched in an involuntary grin as those shouts reached his ears. Nothing had changed since a puppy decided to abandon the Rukon and better himself. So far he had wandered across two muggings, an attempted burglary and caused a minor traffic pile up by tripping a group of teenage thugs harassing some younger kids. No doubt about it, Inuzuri continued to be the cesspool of society and always would be.

Shiroki heaved a deep, contented sigh. It was good to be home.

Dressed in civvies--which for him meant barefoot in only tattered hakama bottoms and obi--there was nothing to distinguish this former resident from any of the other gutter urchins prowling those slums apart from Inukaze belted in baton form at his obi. Shiro had chosen to be seen carrying the weapon openly as a wordless challenge to any of Inuzuri's denizens looking for an easy target. Those who underestimated the child and thought to take Inukaze for themselves would always be in for a rude awakening. He had come across two such occasions thus far and was already looking forward to the third. It felt good to kick adults in the backside; and it was important to enjoy the finer things in life.

Sauntering casually through the alleys and ducking the occasionally flying sake bottle as he did so, Shiroki sought out the source of the commotion. A tight ring of curious onlookers had gathered around a pair of scuffling cubs who were kicking and scratching each other for all they were worth.

"Gimme back my kan, you lousy mongrel!"

"Mongrel yourself--fleabag!"

Grinning even wider, Shiroki hung back against a convenient wall to watch sparks fly. He took care to keep away from the actual crowd itself--and by extension; from the familiar werewolf girl surreptitiously sneaking about helping herself to the contents of the audience's pockets while they shouted encouragement to both fighters. By the time the peacekeepers roused themselves to break up the fight, many were left with lighter purses and none the wiser.

It was easy enough to use Otokoyo and Shunpo to track and tail those furry con-artists to their hideout, unseen as the werewolves divided their spoils.

"That's 10 kan for Tsume-kun, and 10 for Kiba, and the last fifteen for me,"

"How come Onee-chan gets fifteen?"

"Because I did the pickpocketing--"

He saw that as his cue to drop in on them, literally pouncing from the slatted window. "Aw, no cut for me?"

"Shiro-kun!" The trio overwhelmed their former playmate in a sudden dogpile. "You got the tickets?"

"Yeah yeah--but if I knew Onee-chan was still 'workin' I'd have told you to buy your own damn tickets," the off-duty reaper fixed them all with a glare. "What, is the kan I send you every month not enough for you slackers? I've half a mind to arrest you lot right here and now,"

"Ya-re, ya-re," Kiba chuckled as he gnawed a takoyaki skewer. "Best lissen to the big bad fukutaicho guys--before he locks us up," The older youth reached down to tousle Shiroki's head fur. "You'll always be our little brother here, Shiro-chan,"

That earned him a thwack from Inukaze on the chin. Which of course started a four-way scuffle that left all of them a breathless pile of fur on the ground.

Somebody's foot was draped over his snout. Shiroki shoved whoever it was aside and ducked an accompanying arm trying to mess up his fur again, whacking the offender with Inukaze as an afterthought. "Welcome home, Shiro-chan. We missed you,"

The jackal himself smiling despite himself. He'd missed them too.
The week flew by. It was the night before her final show, and the First District of Western Rukongai was empty of people and completely deserted. Only Sabiruchi stayed, resting in the elder's home to catch up on all the sleep she needed. Throughout the night, more Shinigami from the Second, Sixth and Thirteenth Divisions were moving into the district, getting into position. Sabre moved out towards the center of the District and the huge array of machine parts she had delivered. She'd never tried something like this before, and had requested all the free Shinigami to police her show for safety. Any volunteers were given passes for free food and drink for as long as they were working.

Sabirchi drew her Zanpakuto and breathed slowly. "Bankai, Seikatsu kikai no jōshō." Her bankai swelled and burst into existence around her and she stood in her leotard and armor, a gun-sword in her hand. She shot a single ball of spirit energy towards the pile of parts and smiled as they reassembled themselves into a clock-work man. The man, given a mental order by Sabiruchi, began to assemble more men, who in turn started building her a stage far faster than any living being could.

Sabre, too, helped the process along, firing shots into the piles of parts and pieces. She assembled the pile of wooden boards into the floor of her stage, which the automatons would fit into place later. She used another shot to turn many old, broken box televisions and desktop computers into massive flat-screens, five total which would be raised above the stage so the entire area could watch even if they were too far to see the stage.

Sabiruchi hadn't ever been in Bankai as long as she was going to be today. She knew the chances of this pushing her beyond her limits were very real. That's why the unseated from Sixth, Second and Thirteenth would be working a security detail; they'd be first responders if something happened.

She'd have to stay awake the entire day, and stay in Bankai. She'd need every drop of strength in her body to keep this party going, though once the stage was done she could rest for a short time.The screens and stage wouldn't be dependent on her Bankai to exist, only her automatons, which would crumble piles of rust the moment she left Bankai.

The sun was starting to rise by the time the stage was done, a wide, curved stage that looked towards Seireitei. The stage had a black curtain around the back, and several multi-colored lights for once it got dark. The screens were lifted thirty feet above any of the surrounding buildings, above the stage in a pentagon. Over the next few hours, delivers would be brought all around the district, miles and miles worth of metal tubes and huge rolls of cloth. She hadn't advertised this part, and kept it a secret until today that the order was even made. She wanted her last show to be one to remember.
_________________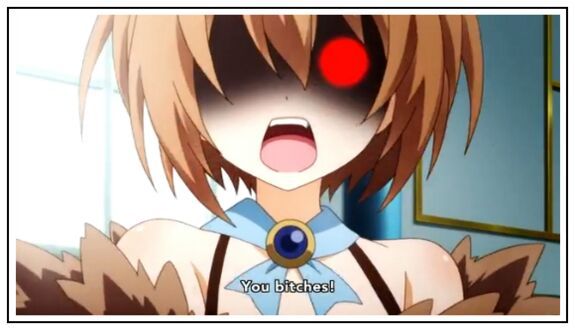 Given the distance separating the 1st western district from the 78th, traveling by coach remained the only sensible option for anybody who didn't want to spend a month or more walking. Plus, it wasn't as if he had a whole month's worth of absent-leave to burn anyway. So walking was out of the question.

That left them with the time-honored tradition of wagon hopping: sneak inside somebody's rickety cart while they weren't looking and hope they were going in the same general direction. Because heavens forbid actually waiting around to find and pay some cutthroat for the privilege of ferrying and robbing you at the same time.

Once a street rat, always a street rat.

Their surroundings had eventually given way from slum structures to sturdier buildings as they passed the bounds of the 50th and headed inwards. That meant that the hard part of the journey was over and it would be smooth sailing from then on. The high turnout actually worked in their favor, allowing a group of kids to tag along with other concert-goers for no extra charge. Just tilt head to one side, give 'em a good dose of hopeful puppy eyes and voila--free ride, no questions asked.

And so it was that they arrived on the outskirts of 1st and parted from those helpful Samaritans in good time to spare, without anybody helping themselves to the contents of their pockets: a minor miracle in itself where his group was concerned.

Fortunately, the rest of the crowds were slowly beginning to trickle in. Otherwise their group would have stuck out in the rich district like a sore thumb. Makeshift stalls had been set up to deal with the influx of theater-goers that would soon arrive; some with actual permits to do so. He spent his remaining kan on some grilled meat skewers for the pack, accepting the hawker's promotional kid-discount in stride.

Cheap food was cheap food, after all. He saw no reason to correct the shopkeeper or waste time trying to convince her he could apply for the special Shinigami rate. Too bad.

"Take these and try to stay outta trouble," handing over his haul, the Lieutenant dodged an over-affectionate arm. "I gotta check in with the squad; be back later," The numbers alone were staggering, almost a logistical nightmare. Pickpockets would be having a field day at this event, it would be impossible to keep track of so many people at once. It would be hard to maintain order too if things got out of hand.

Good thing Hanzo or whoever was in charge during his absence was setting up a cordon then. Best to look in on them.
---
Permissions in this forum:
You
cannot
reply to topics in this forum