Account switch
Switch Accounts
---
Top posting users this week
Top posting users this month
Page 2 of 2 •

1, 2
Maybe he should have some conversation with the people around him? Well, he had to yet inform the commander of his successful training trip. He could do that as well. Or maybe leave it for later. For now, Kibo made his way towards where Captain Taiyo's group was. It was a good place to start. The lieutenant seemed to have been turned into a fluffy toy by the young Baozhai.

"You seem to be having fun lieutenant. And a good evening to you captains"


Species : Human
Race : Shinigami


Posts

: 130



Good thing Elder Sis from the Rukon wasn't here to see this. Otherwise he might have died. Again.

Already he had felt out of place in such fancy surroundings to start with. It was his reason for seeking out the Captain, with every intention of clinging to her until the party ended. But he had failed to factor in certain considerations.

1. The Captain in monkey form was notoriously hard to cling to; a fact he knew from having tried--
and
2. The Captain was in the main lobby. Which was also where all the big scary people tended to gather. Which also happened to be where a certain someone had ambushed him and--

"Yeek!" A shiver ran down the child's spine at yet another unexpected contact. Those fingers were ticklish! Already his hitatare hung askew, exposing the white underfur of his throat and chest. Any efforts to counter or slip free seemed fruitless, the girl being apparently taller and stronger. He didn't see himself escaping anytime soon. And worst of all, both hands were steadily progressing lower...no longer content stroking the fur of his arms and throat, they had dipped down to chest, then to belly, and were moving lower to...to--

Eeeep! Shiro made a semi-successful attempt to hitch his hakama pants tighter to prevent access. Semi-successful in that he was able to do so; but at the cost of leaving his torso completely undefended from merciless tickles.

Captain Monkey had set aside her cocktail to appraise the situation with some interest. So too; it seemed, had most of the room. This wasn't looking good. Heart pounding in skinny chest, he did the one thing he did best.

When in doubt, run like a mad cow.

Being unable to extricate himself via other means, he fell back to the tried and true alternative: Shunpo...only to find that somehow Lady Meili knew rudimentary flash-step as well; enough to cling onto and tag along. Having been tagger for so long and so rarely the person being chased, he was unfamiliar with the sensation of it all. Hot breath on neck, fingers digging into his skin, heart thumping in ribcage--had his victims all felt this way?

Shiroki made a halfhearted resolution to treat hollows and fleeing fugitives more gently in future. If he survived.

Rooms and surroundings blurred by too fast to track. He could have stopped anywhere of course, but wasn't exactly thinking straight at the moment. The only thing that would have halted them both at this time was a collision. And here it came, sure enough--ending with him bumping into something that made him see stars. He landed hard on his butt, upper garment askew; unable to do anything for a while but wait for the corridors to stop spinning. Somewhere in the confusion, Meili had let go. That was one good thing...

--or was it? Why had she let go? Not because she was forced to certainly, but--

Just who had he bumped into anyway?

His line of sight was level with a pair of black-clad legs. The fabric was sheer--not pants, but a gown. A gown apparently identical to the one Meili was wearing. Only one other person he had seen in this whole party so far had worn a similar outfit.

Eeeeep! And Double Eep!

Hastily, Shiro pulled both halves of his upper garment together to hide furry chest from view. Two sets of eyes stared down at him, and he was similarly aware of Meili standing nearby with a nearly guilty expression that was surely mirrored on his own face.

"Soutaicho. Tsuyosa-taicho," he scrambled to his feet, doing his best to brush disheveled fur into place. How much had they seen? "What...a surprise,"

Somewhere far away, he could almost swear he heard Keiichi laughing. Damn him.


Species : Werewolf
Race : Shinigami


Posts

: 107



Big breasted cow? This little brat was such a...little brat! How could she get away with this in the middle of a fancy party? Oshime knew she would be punished harshly and painfully if she started acting up on an important night for Lany, so why was her little, annoying brat allowed to get away with this? She certainly was not, as long as Oshime had anything to say about it!

"How dare you say something like that?" Oshime began to rant, but she realized that Meili was not even here any more. She was rushing off to follow after the little puppy Shinigami and wherever he was going. "H-hey! Get back here!" Oshime shouted as the little midget as she casually strolled after the dog.

She chased after them until she noticed Meili stopping in her chase. "Finally, you've stopped." Oshime said, straightening out her dress. "You little brat, you can't just go calling people names like-" The scientist stopped in her tracks as she saw whom the little girl was standing next to, the not at all so little Lany. Oshime fidgeted in place near the thirteen foot tall woman, compared to her she basically WAS like a toddler, not even reaching up to the woman's waist. "M-mommy! Meili insulted me!" The whining left her mouth before she even had a chance to reconsider. Lany always had that effect on her, able to bring about her childish side with more ease than almost anything else.
_________________



Age

: 28


Posts

: 231



OOC:

Currently playing as Meili.
Meili smiled as she stroked the puppy's fur. She hadn't had this much fun since yesterday when she'd spent the entire day training with the security staff. They usually went easy on Meili so as not to seriously hurt her, even she could tell, but even so she went all out on them and because of that, she had plenty of reserve energy for honing her talents. However, she rarely had an opportunity to use that raw energy. Until now that is, when suddenly the puppy she had been petting ran off, and Meili, with a childish giggle, followed him.
Despite the young pup being a Lieutenant, Meili, being a Noble and having vast reserves of energy, was able to follow, but not necessarily keep up with him. Because of her slower speed, however, she was able to see where he was headed, and quickly ducked into a doorway, peeking out with a childish smirk on her face as the puppy ran face-first into Lanying Baozhai, Meili's mother. She was about to let out light giggle, until she was rudely interrupted by her MUCH younger sister finding and pointing out her hiding place.
"She started it! She's always being mean to me." Meili smirked inwardly as she started the waterworks, a few tears starting to stream from her crimson eyes. "She's always calling me a brat and a nuisance. She treats me terribly and I just don't know why!" As she spoke, the tears became more and more visible, until her face shone in the light of the hallway from the amount of salt-water streaming down her face.



Posts

: 6



Her face was struck with a frown as she heard Sabre, her dear and close friend, speak her troubles. She casually stopped in her tracks, brought her hand up, and delivered a swift karate chop to the top of Sabre's head. "Sabre, we both know there's no dream you need to wake up from. This is your life. This is reality." The much taller woman smiled down at her friend, giving her head a gentle pat. "Besides, if this was a dream, you could do anything you wanted with no repercussions. But...since it's not a dream, I don't recommend doing that." She gave a light smirk and then a light laugh.

She started to walk forward again until she felt something bump into her legs, which caused her to lurch forward a little. She quickly put her foot forward to keep her balance and stop herself from falling over. "WHO DARES?!" She angrily turned around, her crimson eyes giving off a gentle glow as she did so. She looked down to see the young lieutenant. "Ah...Lieutenant Sakanade." Her eyes appraised his...disheveled appearance with...neither contempt nor anger, but more a look of a mother who is disappointed in their child.

Speaking of children, her adopted daughter Oshime made her presence known, as did Meili, and both were fighting...again. Releasing a gentle sigh, Lanying stepped forward and bent down a little. She raised her hands a little and delivered swift karate chops to both Oshime and Meili's heads. "Oshime, you're a captain." Her voice was commanding, but not filled with anger, rather disappointment and a slightly motherly tone. "Do you really expect me to believe you'd allow a child to belittle you?" She heard Meili let out a light giggle, which caused Lanying to quickly look her way. "And you! How many times do I have to tell you? Be nice to your sister. You're going to take my place one day as the head of the Baozhai. You may be young, but you have a huge future in store for you."
_________________


Species : Oni
Race : Shinigami


Posts

: 186



Sabre hung back as Lanying disciplined her daughters. Sabre's gaze was upon the oni's figure as she moved in front of Sabre to talk to her daughters, and Sabiruchi's head nodded in time with Lanying short steps. She had a lazy half-smile as she appreciated her friend's figure before she shook her head, seeming to remember where she was as her blurry eyes turned to the second seat.

"She...roki. Why're you a mess, she-roki? Present... Presentation's important," Sabre half-muttered to the Werewolf. She was wobbly on her feet but still standing and she took a careful step forward, reaching out to grab Lanying's hip for support when a wave of nausea washed through her. She closed her eyes, moving to stand beside Lanying's hip, too tired to care about walking further. She knew her and Lany had been doing something but found herself unable to recall what. "Ugh... I need a drink..."
_________________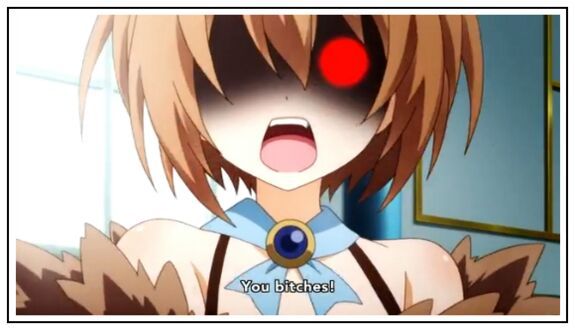 Species : Human
Race : Vaizard


Age

: 899


Posts

: 164



Whoa! One, he had power the power of invisibility, which he just found out. Two, the commander was getting worked up and he had yet to report back to her. Why the hell did he think that taking an extended vacation immediately after his training was a good idea?! That too without even informing the commander! Well, things did go out of hand after all. Anyway, better late than never.

He made his way towards the group that had formed around the commander and pretty much every one was there. Great! He had to get the short end of the stick, hadn't he?

"Good evening commander and to all of you as well. I hope you can let my absence post the training trip slide, because I have some news to report that might interest you", he said as he approached the commander.


Species : Human
Race : Shinigami


Posts

: 130



Captain Seven too? This was starting to become a circus.

Not that the interruption wasn't welcome though--far from it. At last count that made it...three Captains and one Commander; all in varying states of sobriety. Which made yours truly the lowest ranking in all the lot. Come to think of it, the girl probably outranked him too; being a noble and all. Dealing with society was bad enough. Dealing with high-ranking society was something else entirely. Factoring in the capacity to do Bankai just about made this situation the worst possible place to be.

He sneaked a glimpse at the Commander's face to see how she was coping with everyone vying for her attention. Captain Hollow seemed to be clinging to her for support, barely able to stand. Captain Science and Mini-Lany were apparently engaged in a shouting contest to make themselves heard. And on top of that, here was Captain Seven too requesting...to file a report, of all things?

Really, it would take an enormous amount of self-control not to Bankai everybody on the spot. Shiro's respect for the Commander shot up tremendously. But judging from the vein almost beginning to throb in her temple, he figured it was best not to push his luck. If Captain Seven fancied being suicidal, who was he to stop him? It did make for the perfect excuse though.

Reaching out, Shiro tugged on the man's haori. "I'll leave you Cap'ns to it then--since you clearly have sensitive information," he added the last part in a stage-whisper for everyone to hear. "...above Lieutenant clearance an' all,"

Perfect! Now no one would question him slipping away.


Species : Werewolf
Race : Shinigami


Posts

: 107



Taiyo didn't really seem to care too much about the troubles her lieutenant was dealing with, she too had dealt with such treatings for a long time and had learnt how to avoid such playful acts towards her, of course sometimes she was the one to instigate the acts. The captain in her monkey hopped from shoulder to shoulder over to the punch table, she grabbed herself a cup and started sipping from it eyeing all the people in the party. She'd remain in the background until approached, she really wasn't in the mood to make a show of herself, there were plenty of people already providing the entertainment.



Posts

: 176



Page 2 of 2 •

1, 2
---
Permissions in this forum:
You
cannot
reply to topics in this forum