Account switch
Switch Accounts
---
Top posting users this week
Top posting users this month
Page 2 of 2 •

1, 2
Oshime nodded at Sabiruchi's suggestion, her hunger getting the better of her. She would not be able to work properly on an empty stomach and that would mean more work later when she had to correct the mistakes brought about by hunger delirium.

The noblewoman spoke about someone named Ao, a pyramid and the noble estate or some other such stuff about something or other. She did not really take in much of the information, too concerned with getting where the lady was taking her to get some yummies in her tummy, and they probably did not have a highchair for her so she would have to go against Lany's wishes and use a big girl chair to eat, which made her feel happy.

Oshime followed obediently next to the noblewoman, thinking of her more as a babysitter at the moment instead of a business client. She idly reached out at grasped the woman's hand, as it would be improper for a babysitter not to keep her charge close to her.

_________________
Sabiruchi had been leading Oshime through several back passages, going ever north-easterly. They were forced to circle wide due to the maze-like streets of Seireitei, but they were making good time. Sabre could already see the pyramid looming above.

Sabre started when the hand slipped into her own, and for an irrational moment thought it was her sister's. Not that they had ever held hands before in Sabre's life. She didn't realize until then that she had been thinking about Ao a lot today.

Sabre turned her head without stopping. "Is there a problem, Captain?"
_________________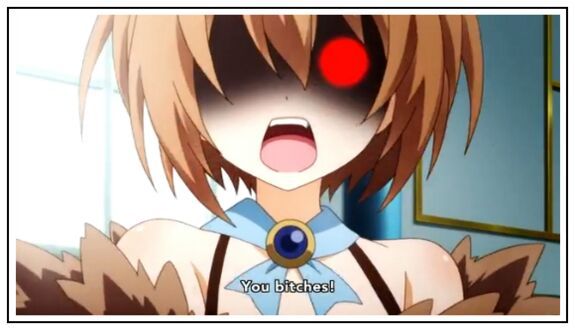 Oshime did not pay much attention as she was guided to and fro around the big Seireitei, it was not usually her job to navigate in the mindset she was settling into so she did not tend to think too much about where she was being led. That was the job of Lany or in this case, Sabiruchi, bringing her to get some nice yummy lunch for her grumbly tummy.

The scientist casually shook her head when asked, assuming the question was the spontaneous query of a babysitter checking on her charge as opposed to one prompted by an action on Oshime's part. It did not strike her as odd that a caretaker would keep checking in on the one she was watching, especially as she dragged her back and forth with nary a stroller to push her around in.
_________________
Sabiruchi blinked, but continued leading. She let go of the Captain's hand, chalking the hand-holding up as some strange Baozhai trait.

Ao's entrance was the same as the main gate, but many times larger, big enough for even Baozhai giants to casually stroll through. Before them, lay Ao's home, her massive pyramid-shaped house on the back-lot of the Tsuyosa's Estate.They would have to take the path around the house to reach the Estate proper.
_________________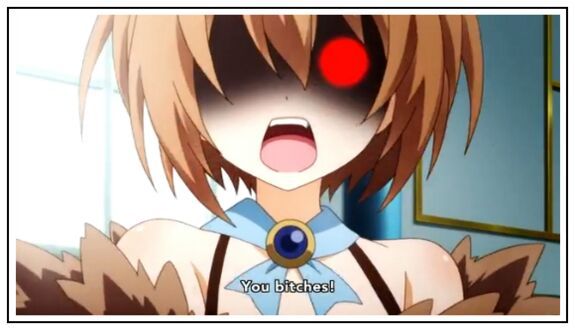 Oshime had enough of her sense left to not try and reestablish hand holding after the noblewoman had broken it off, despite the part of her that felt she needed her hand to be held. She still had some dignity left, after all.

Despite all she had done both today and in the past, the thing that most made her feel like a child now was walking through the gates designed for giants. Next to them, she really would be an anklebiter, so their gates dwarfed her in a most uncomfortable way. Not to mention the pyramid, a weird ziggurat in the middle of their asian afterlife society.
_________________
Sabre looked fondly at the strange building, wondering if her sibling was at home. But, the Fourth Division was always so overworked... She'd check in later, once the Captain had left. After a brief moment, she started off down what could have passed for a street of flattened earth, but was just a simple path for Ao to go to the main house. But to Humans like Sabiruchi and Oshime, it was quite wide, though pleasantly lined with heges.

As they walked, heading towards a very large by Human standards, but still traditionally Japanese-looking mansion. It was a sprawling affair, covering several acres on its own, but the outside was brightly lit by lights that seemed too technological for the wooden building. In all honesty, Sabiruchi missed the hanging paper lanterns, but they were a safety hazard, and at least these bulbs were energy efficient.

Sabiruchi didn't head straight inside, but took Oshime down the left side of the mansion, then in through a side door. They entered directly into a very long dinning room, which was lit by hanging lanterns over the long, dark wooden table. The bamboo flooring was worn in only a few places behind select chairs, showing that only a few people ate here, but did so often.
_________________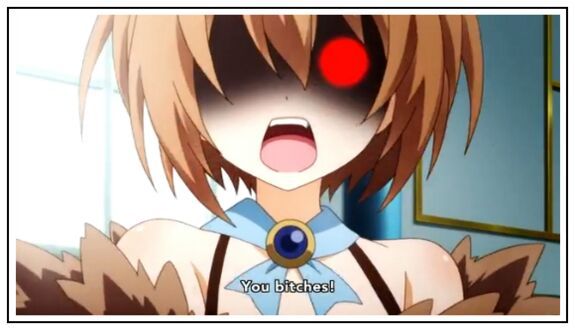 Oshime oohed and aahed as they passed by the various landmarks of the Tsuyosa estate, the wide path, the electric lanterns, the sprawling Japanese mansion, it was all a nice spectacle that she did not get to see all that often other than the Baozhai estate. She knew that she was supposed to be stoic and more sophisticated as an emissary of the Baozhai but that moment was long since gone by now, so as long as she did not ask the Tsuyosa headmistress to change her, she was not exactly acting in a more embarrassing fashion.

A big, barely used dining table, a staple of the absurdly rich and powerful, why have a table appropriate for use when you can cut down an entire forest to make one that no one can properly use? An extravagance and an eyesore all in one. Then again it might be fun to slide down the smooth, polished top of the table and yell "wheeeeeee" as she skidded across it...no no no, do not get lost in this imagery lest it consume...With a shake of her head she brought herself back to reality, helped by her tummy grumbling once again to tell her and her accompaniment that she was hungry.
_________________
The table once sat more than fifty people at a time. With how few members of the main Family remained, and some never eating with the rest of the Family at all, less than half the chairs looked used. The head of the table, which had a seat more like a throne, had a light layer of dust forming on it. Sabiruchi didn't touch the chair, instead sitting to the left, only long enough to ring a small bell on the table.

In a few minutes, servants dressed in white carried in two tea cups and a plate of cucumber and strawberry finger sandwiches. Sabre offered the Captain the seat meant for the guests of honor, which Sabre had sat in herself just before. Sabre sat in the right hand seat, across from the Captain after both were situated.

"I'll take you through the sections of the house that need the most urgent fixes after our tea, but the West Wing is forbidden to yourself and anyone you need to hire to complete the job. For no reason should anyone enter my rooms. Is that understood, young Baozhai?"
_________________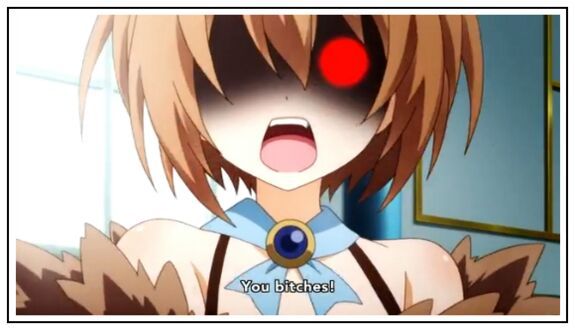 Oshime felt a little giddy as she was offered the big fancy guest seat, the most important and significant seat that there was, or at least that is what she liked to pretend. It was a far cry from a highchair or a seat at a kiddy table with a multicolored plastic tray for her finger foods. It was the most grown up she had felt in awhile, perhaps too much so, as it was giving her childish delusions of being a big fancy Noble leader that she most certainly was not. It took all her willpower to not yell out for her butler that she certainly did not have here at the Tsuyosa household.

The tea and the sandwiches were eagerly anticipated, even if the annoying voice in her head told her that nobles do not dig in like a toddler wearing a bib, they eat slowly and with tiny bites. As much as she did not want to, Oshime picked up the first sandwich, her pinky fully extended, and took a very tiny nibble. "Mmm, elegantly exquisite." She said as much of a stereotypical snooty noble as she could muster. She took a sip of her tea in similar fashion, though her fingers betrayed her a bit, leaving a trail of tea dripping down her chin, like a child still learning how to drink from a cup.

"Uh-huh, uh-huh" Oshime agreed, though her imagination ran the gamut trying to think of what amazing toys that the woman was hiding in her bedroom. A toy box, a slide, maybe even a bouncy castle! The thought made the orange haired Shinigami bounce on her padded bottom in her fancy seat.
_________________
Sabiruchi ate her sandwiches in a few short bites, eager to get on with the rest of the day. She wasn't rushing, of course, but she wasn't taking her time. She drank her tea, stirred with extra sugar, to wash down the small sandwiches.

She figured that it wasn't as if the young Baozhai could simply stumble into the West Wing, for you needed to take a very specific pathway through the house and the garden to reach it, but it was better to be sure. Besides, the door was locked.

When Sabre was done, she simply set her cup down, taking a napkin and dabbing her lips, despite not spilling any. "For the most part, I'm concerned about the security room and the outside surveillance, due to the age and flaws of the older cameras in use currently. But, there are other rooms, mostly guest rooms and the rooms of several of the Family members, that should be updated as well. But, once I show you where everything is, you and your teams will be on their own getting the parts, cameras and systems you feel will be most reliable. As I said before, cost will not be an issue here."
_________________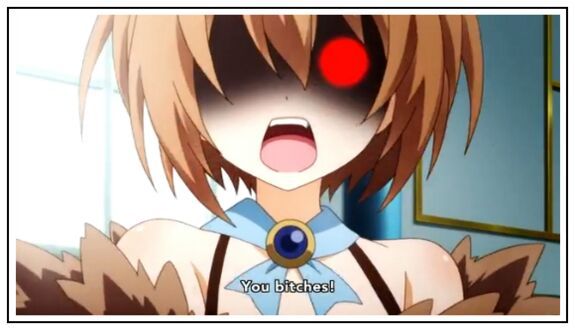 Page 2 of 2 •

1, 2
---
Permissions in this forum:
You
cannot
reply to topics in this forum